Welcome to Iris City Gardens. We grow primarily Louisiana and bearded iris. We sell potted iris, daylilies, peonies, and other perennial plants here at the nursery. This year we will only ship Louisiana irises, all other plants are only available potted at the nursery.

September 1 is the last day to order from this catalog and we no longer accept orders for this year . This web site will be updated for the 2024 season in early-mid January and we begin taking orders at that time. Meanwhile, you can Download the entire 2022 catalog in Adobe Acrobat format (without pictures) and browse the selections over the winter. Many will be in the 2024 catalog.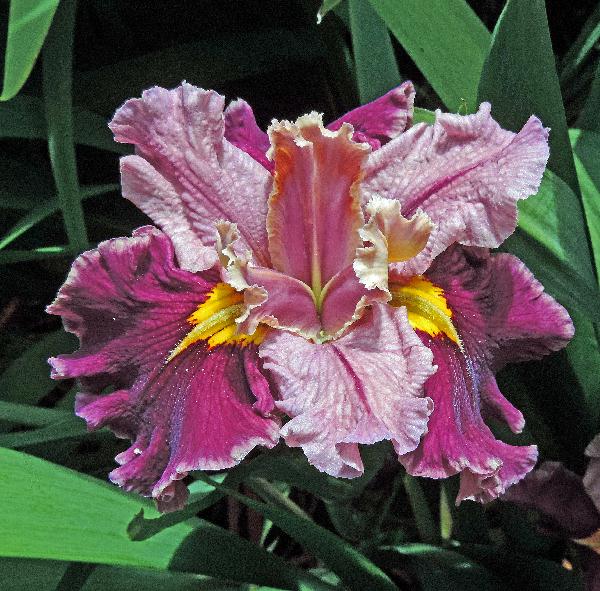 FEATHER MY NEST
We no longer print and mail a catalog. If you're somewhat old fashioned, like we are, and want something to hold in your hand and mark up you can Download the entire catalog in Adobe Acrobat format (without pictures) and print it out. It's not a very large file and has the exact text that would have been in a printed catalog. PLEASE look to the website listings for availability. We try to keep these pages updated for sold-out items but we don't update the pdf file.
We don't have online ordering, but you can print out an Order Form, make your selections and mail us the form, fax it to 800-934-4747 or call your order in to 800-934-4747. (And next to growing iris, we like best to talk about them.) You can also Email your order in to us.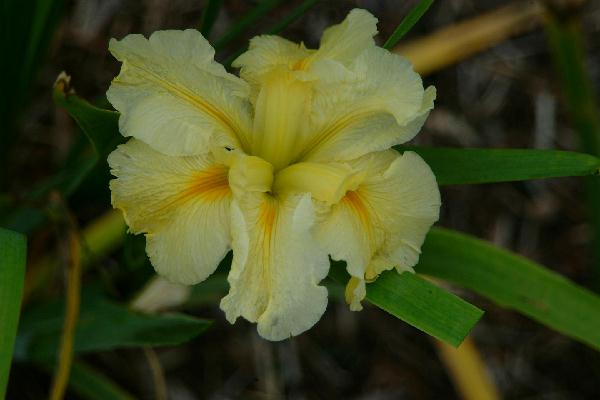 CREAM GALORE
In 2023 our gardens will be open for visitors Wednesday through Sunday, 9 am until 4 pm (Central) from April 12 to July 2. (Other dates by apppointment).We are closed Monday and Tuesday. Click here for directions. (Please check out our web page At The Farm for a preview of what you'll see when you visit.) We're about 40 miles southwest of Nashville, just off of Interstate 840. Come see us! (As always, please let us know if you find any broken links, misspelled words or misidentified plants.)
Macey and Greg McCullough
7675 Younger Creek Road
Primm Springs, TN 38476
800-934-4747