We are very pleased to offer six new irises for this year,
Here are our new introductions for 2017.
Louisiana Iris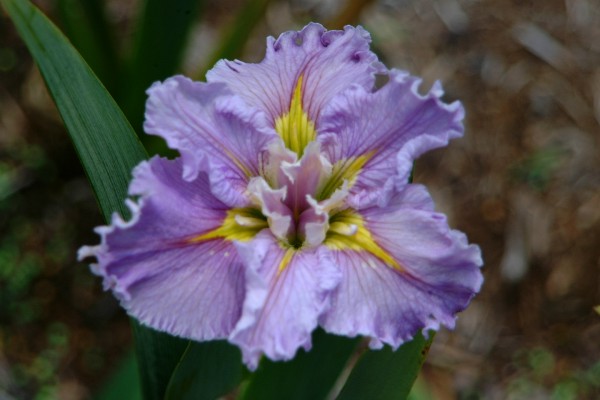 CUTE AS (Peter Jackson) 26" M-L $35.00
Standards lavender, style arms same, cream tips; falls lavender, 3 gold steeple signals outlined deep lavender, ruffled and laced.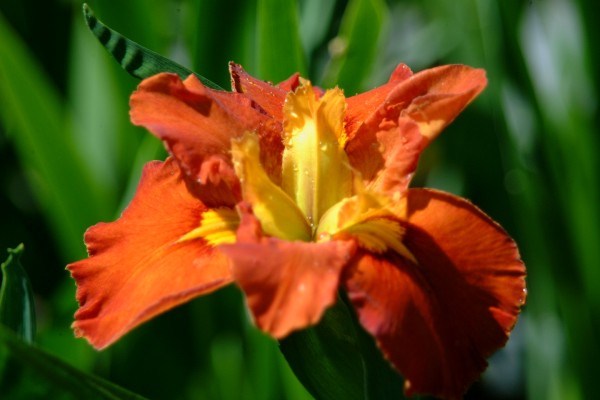 FLAMING HOT (Ron Betzer) 30" M $35.00
With its reddish orange flower, FLAMING HOT truly stands out in an iris bed. The bright yellow style arms stand in contrast to the rather unusual petal color. It is a good increaser and loves to bloom.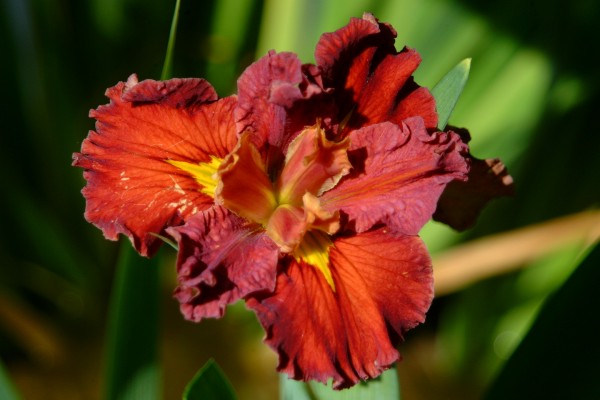 HOT ZONE (Peter Jackson) 34" M-L $35.00
Standards burnt orange-red; style arms yellow overlaid softer yellow; Falls burnt orange-red, three gold steeple signals; ruffled.
OAKLANDS PRINCE (PETER JACKSON) 38" M $35.00
Standards wine-red, style arms light gold striped wine-red; falls wine-red, tinged green throat, recurved, 6 fold star shaped signals; flared.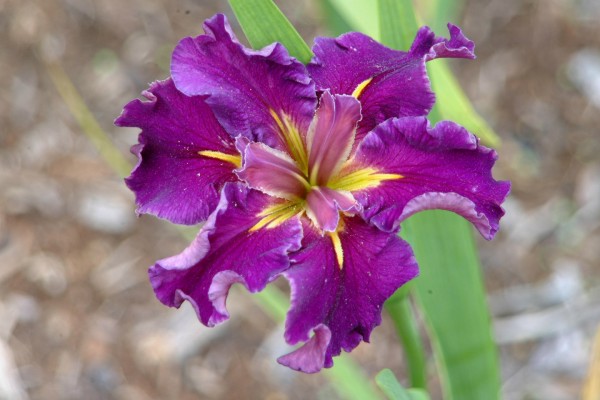 TARAWERA FLOW (Peter Jackson) 41" L $35.00
Standards deep velvety purple; style arms soft purple, tips darker; falls deep velvet purple, 6 gold signals with raised center line; recurved.
Bearded Iris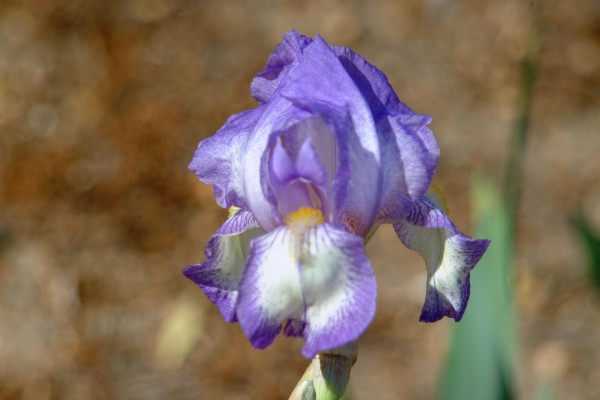 ANGELS IN THE ARCHITECTURE Thomas Silvers) Spec-X 32" M $25
Standards medium purple plicata mostly covering the white ground; styles medium purple midrib with white edges and medium purple crests. Falls medium purple plicata on white. Beards orange, white at base; pronounced sweet fragrance. Conspicuous dark purple foliage base. Iris pallida KUPARI x ROSEMARY'S DREAM (MTB).